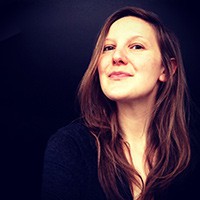 Johanna Fulda
I live in Vancouver, BC, and have a thing for data & information visualization, graphics and design, and data journalism.
I'm working as a Senior Software Developer and Data Visualization designer at Clir, a Vancouver-based startup. We analyze renewable energies to make them more efficient.
My studies were in Media Technology at the Institute of Technology in Deggendorf, and in Media Informatics at the University of Munich (LMU). I spent one semester in Denmark (at Aarhus University) and joined Tamara Munzner's InfoVis group at UBC in Vancouver to work on TimeLineCurator - my Master's thesis project. At UBC I was part of Imager (the lab for computer graphics, computer animation, visualization, haptics, and human computer interaction). My thesis project was part of IEEE VIS 2015 in Chicago.
In between my studies I worked as an interactive graphics developer at the digital department of Süddeutsche Zeitung, a national newspaper in Munich, where we created interactive infographics for the digital release of the paper. As freelancer I also did web development and website design as well as video production and reporting.
More about those things: That's my CV as static PDF and that's it in color, motion and interactivity.
Reach out to me: mail@johannafulda.de
That's the Impressum